Other news
Senior Group Leader Position Institut de Génétique Humaine CNRS-université de Montpellier, Montpellier, France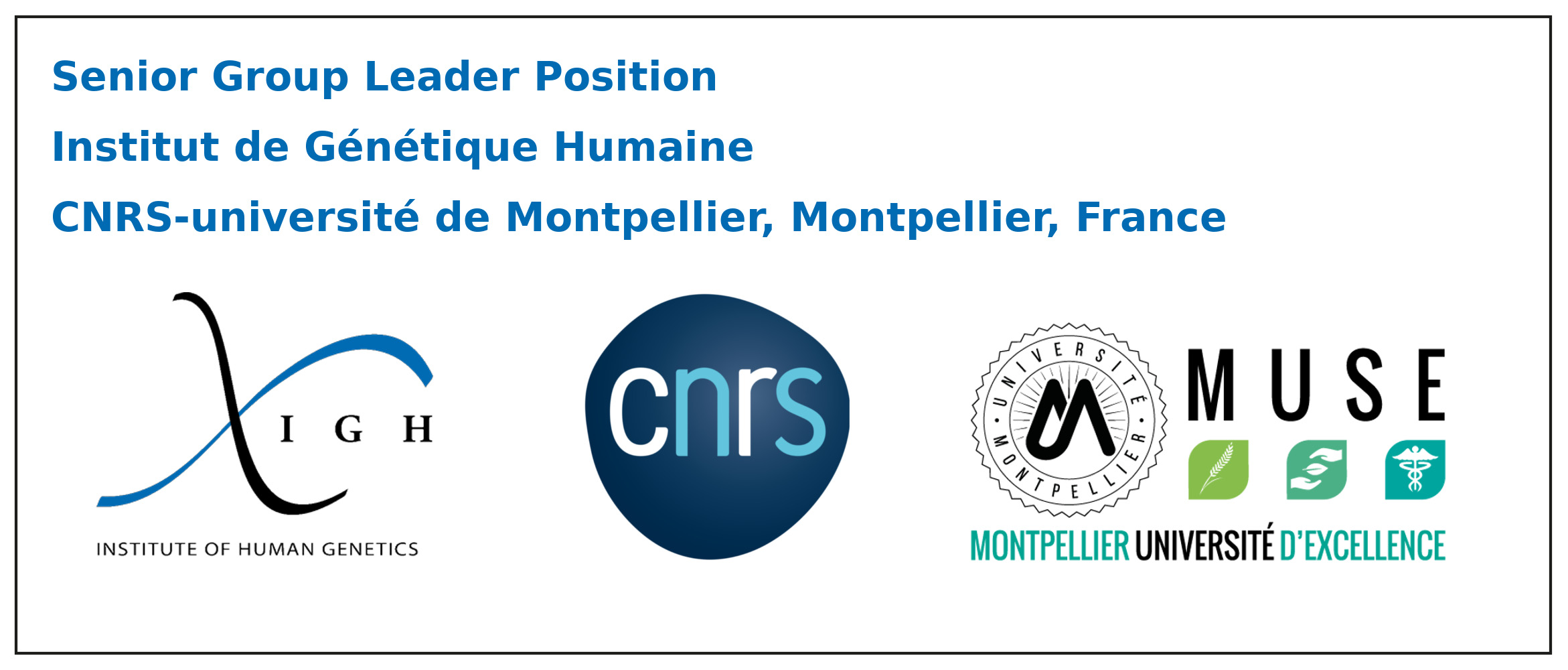 The Institute of Human Genetics (IGH) of Montpellier opens a call for applications to host an established senior research group to foster interdisciplinary research and innovation in the fields of Nuclear dynamics, Computational Biology, Developmental biology, Cancer and Infectious Diseases.
The IGH is a world-class biology and biomedical science Institute. It provides an exciting scientific environment and benefits from core funding of the CNRS and the University of Montpellier. The IGH is located in the biomedical campus Arnaud de Villeneuve, which is connected to the University Hospitals and the Faculty of Medicine. In addition to IGH, the campus includes the Institute of Functional Genomics, the Center for Structural Biochemistry and the Genopolys Science Outreach center, boasting a research area of over 15,000 m2. This excellent scientific environment is supported by BioCampus Montpellier, a service unit providing a wide range of state-of-the-art facilities, including Genomics, Proteomics, medium and high-throughput Screening, Imaging, Animal Facilities and high-end instrumentation for Structural Biology and Biophysics.
The group leader should have a permanent French academic position. Selection of candidates will be based on international scientific excellence. Particular attention will be given to innovative, high-risk projects. Selected group leaders will receive lab space and support from the IGH, in addition to strong assistance from the grant office for the preparation of applications for grants from French and European agencies.
Application deadline: Jun 30, 2019.
Notification to shortlisted applicants: July 15
Interviews of shortlisted candidates by September 30
Starting date for the position: January 2021
For more information, visit the web site: http://www.igh.cnrs.fr
Candidates should send a CV, a one-page description of their achievements, a list of selected publications, a one-page summary as well as a five-page description of their research project.
Applications should be sent to: This email address is being protected from spambots. You need JavaScript enabled to view it.
On June 7th and 8th 2018, the IGH in partnership with the brand new Faculty of Medicine hosts a prestigious panel of international scientists for a series of conferences.
Résultats du premier appel à projet recherche de l'I-Site MUSE
Ce mercredi 20 Décembre 2017, le conseil de MUSE s'est réuni afin de définir et annoncer la liste finale des projets lauréats à l'appel à projets Soutien à la Recherche. 58 projets ont été retenus sur les 260 dossiers déposés, dont celui porté par William Richie de l'équipe Intelligence artificielle et régulation génique de L'IGH.
Anémie de Fanconi: une connexion inattendue avec la machinerie d'épissage des ARNs
María Moriel-Carretero, Sara Ovejero et Angelos Constantinou révèlent une connexion inattendue entre des protéines de l'AF et la machinerie de l'épissage des ARNs. Cette étude publiée le 13 octobre 2017 dans la revue Journal of Cell Biology, apporte un nouvel éclairage sur les syndromes myélodysplasiques.
Lien JCB
The 3D organization of the genome has emerged recently as intimately linked to its biological function, yet its relation to cell fate during development not understood. Bonev et al. (Cavalli's team) used ultrahigh resolution Hi-C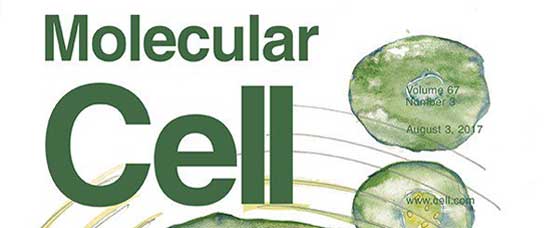 On this cover (Mol. Cell vol 67, Issue 3, Aug.07, 2017): An artistic view of a novel role of the paraspeckle, a multi-subunit complex containing the protein HEXIM1 and NEAT1 long non-coding RNA.
Journée Portes Ouvertes à l'IGH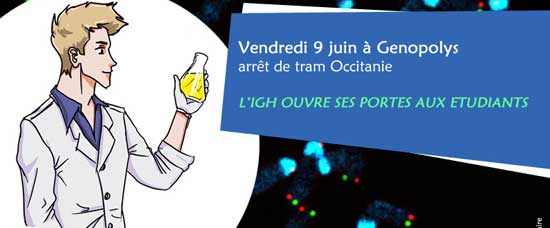 L'Institut de Génétique Humaine a été heureuse d'ouvrir ses portes afin d'informer sur les métiers de la recherche et faire découvrir les différentes thématiques qui y sont développées.
Millau : patron incontesté des 100 km, Hervé Seitz a remis ça !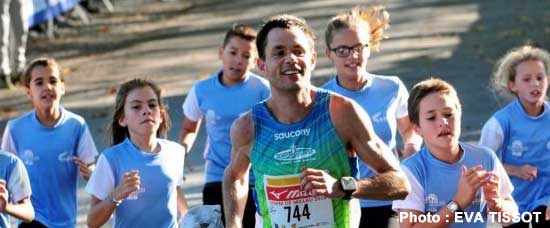 Hervé Seitz, responsable de l'équipe "Impact systémique des petits ARN régulateurs" a remporté la course ce samedi, pour la deuxième année consécutive.
(Source Midi Libre)
Le site maBourse.fr vous propose un moteur de recherche pour trouver une allocation ou un autre financement d'études selon votre parcours personnel et professionnel.
Les offres sont triées selon votre profil : vous obtenez un choix individuel de financements vous correspondant et tous les renseignements nécessaires aux candidatures sans devoir vous frayer un chemin à travers toutes les offres existantes. Inscrivez-vous gratuitement !
Parution du dernier numéro de l'EMBO journal
Le dernier numéro de l'EMBO journal (Volume 33, n°10) vient de paraitre. La photo de couverture "Blue note" réalisée par Cyril Sarrauste de Menthière, avait été retenue lors du concours photo pour couverture 2014 organisé par l'EMBO journal. La photo sert également de bannière pour le numéro actuel sur leur site web.