Congrés Internationaux (co-) organisés par l'IGH
Congrès à venir
IGH | Mini Symposium
Vendredi 09 Novembre 2018 08:00 - 18:00

Contact IGH : Angelos Constantinou
Amphithéâtre Genopolys
Poster
Genome Instability, Genetic Mobility and Inflammation
Department "Molecular Bases of Human Diseases"
November 9, 2018 -Genopolys Montpellier
Fabrizio d'Adda di Fagnana - IFOM - Milan
George A. Garinis - IMBB-FORTH - Heraklion
Andrew Jackson - MRC - University of Edinburgh
Nadine Laguette - IGH - CNRS/University of Montpellier
Jan Rehwinkel - WIMM - University of Oxford
Didier Trono - EPFL - Lausanne
Jean-Pierre de Villartay - Université Paris Descartes - Sorbonne Paris Cité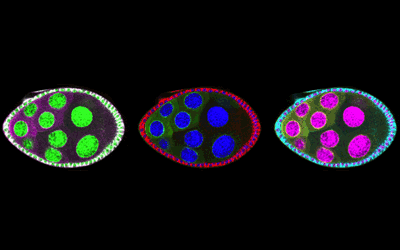 EMBO Workshop: piRNAs and PIWI proteins
Mercredi 12 Septembre 2018 - Samedi 15 Septembre 2018 08:00 - 17:00

Contact IGH : Martine Simonelig
CORUM Montpellier
Lien de l'évènement
Poster
About the Workshop:
The piRNA pathway is an RNA-silencing pathway involving small non-coding RNAs and specific Argonaute proteins, the PIWI proteins. This pathway was discovered a decade ago as a defense mechanism against transposons. The field is progressing rapidly and in recent years, studies on piRNAs have broadened from transposable element regulation to post-transcriptional gene regulation, roles in stem cell biology, and in somatic tissues and cancer biology. The aim of this EMBO Workshop is to discuss the latest findings on all the different aspects of piRNA biology, and thus to cover the entire field. There will be a particular focus to support scientists in early career stages to foster discussions and collaborations. This workshop is the second of the EMBO Workshop series specifically dedicated to piRNA biology.
Topics include:
piRNA biogenesis
piRNAs/PIWI proteins in genome defense
epigenetic regulation
regulation of endogenous gene expression programs
stem cell biology
genome rearrangements
somatic tissues and cancer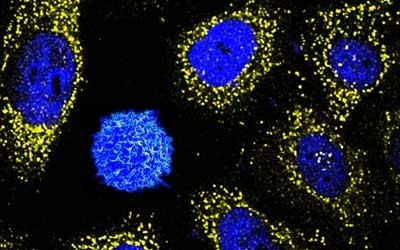 DINGO meeting: DNA Damage Response Innate Immunity & Inflammation
Jeudi 21 Juin 2018 - Vendredi 22 Juin 2018

Contact IGH : Philippe Pasero
Institut Curie, Paris
Poster
Abstract
Genomic instability is an invariant property of cancer cells that is characterized with an increased rate of mutations and gross chromosome rearrangements. Spontaneous DNA damage is detected very early in the cancer process, as a consequence of oncogene-induced replication stress. Recent evidence indicate that replication stress, and more generally DNA Damages, promote the release of DNA fragments that accumulate in the cytosol and activates the cGAS-STING pathway and activate the expression of interferon genes and the inflammatory response. Since both radiation- and chemo-therapy frequently target DNA and DNA replication, DNA damage-induced cytokines secretions and inflammatory response should have strong implications in cancer therapy. We wish to bring together cancer biologists, immunologists and basic research scientists in the field of DNA Damage Response, to foster interactions and scientific discussions.
Registrations are open from 4th of April until 12th of May. The registration is free but mandatory.
A poster session will be organized but the number of Poster is limited to 40.
A selection will be made if necessary.
---
Congrès passés