Speaker: Germano CECERE (Institut Pasteur, Paris, France)
Genopolys amphitheater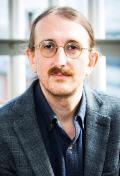 Small RNAs In Epigenetic Inheritance
Heritable traits have long revolved around genomic DNA, yet emerging research redefines our understanding of inheritance. In our laboratory, we embark on a captivating journey into the world of small RNAs and their role in epigenetic inheritance, employing the model organism Caenorhabditis elegans. During my talk, I will unveil the profound influence of small RNAs in trait inheritance. I will present a compelling case study demonstrating how small RNAs gradually reduce fertility across successive...
Contact IGH Giacomo CAVALLI
Chromatin and cell biology
Speaker: Jan Rehwinkel, PhD
Genopolys amphitheater
Nucleic Acid Sensing by Innate Immune Receptors- A journey from MDA5 to cGAS
Jan is a Professor in the Medical Sciences Division at the University of Oxford. His  research focuses on the molecular biology of the activation and regulation of innate immune receptors that survey the cytosol, including the role of nucleic acid sensing in inflammatory diseases and in cancer. Jan is also interested in the molecular mechanisms underlying host-pathogen interactions. His work lies at the intersection of immunology, virology and molecular biology.
Contact IGH Yea-Lih LIN